The Artist
Jürgen Valdeig, the artist and researcher was born in Erfurt in 1951. This is now the 32nd art calendar in his popular series of publications on the history of the City of Erfurt. The pictures are created on the basis of his own research and chronicles.
He has been researching the history of Erfurt Cathedral and the Petersberg intensively since 1968. His first works were published in 1978 on the occasion of the 700th anniversary of St. Severus`s Church.
His previous publications also include fine art books on Erfurt and Thuringia with forewords written by Manfred Ruge, the Chief Major of Erfurt, and Dr. Bernhard Vogel, the Minister President of Thuringia. Every year since 1992, Jürgen Valdeig, as the first German artist, has successfully shown his work and publications on the geology of the immense Colorado Plateau at exhibitions in Arizona, USA and particularly at the Grand Canyon.
His artistic work bears the influence of his many years of friendship with the wellknown US publicist and photographer, Carlos Elmer, who died in 1993.
In 1995, he was invited by the Goethe Institute in Houston, Texas to present an exhibition and lecture on his Thuringian homeland. The entire collection was made over to the inventory of the Goethe Institute and it is now displayed in cultural and educational institutions on Texas and New Mexico.
Hannelore and Jürgen Valdeig have now introduced new publications on the Grand Canyonin Arizona to celebrate the millenium. Further exhibitiontours of the USA are in preparation. His many field trips have led him into the remote canyon and desert regions of the south-west of the United States of America, Mexico and Andalucia. Since 2004 Member of the Grand Canyon Association. Pictures by this artist are to be found in both public and private collections in Europa and the USA (Grand Canyon NP Collection). The Erfurt Stadtmuseum (City Museum) devoted a special exhibition to him during the summer of 2001 to mark his 50th birthday and all his previous publications. The exhibition "Fascination Sandstone: Erfurt- Grand Canyon" was displayed in Erfurt Town Hall in the autumn of 2004.
In June 2008 presentation of the artworks "Proud Mary" and "Sun Studio Memphis 1954" to Bob and John Fogerty (Creedence Clearwater Revival) during a meeting.
In November 2012, Michael Bloomberg, the mayor of New York, dedicated a salutation for a plaque designed by Jürgen Valdeig and Dr. Steffen Raßloff to commemorate John A. Röbling. The man who designed the Brooklyn Bridge, and who had previously studied mathematics in Erfurt for three years.
In the spring of 2011, the Erfurt City Museum and the New Mill staged the exhibition "40 Years of Painting for the Love of it" to celebrate the 60th birthday of Jürgen Valdeig.
The illustrated art book "Malerisches Thüringen" (Picturesque Thuringia), containing 100 watercolors, was published in 2017. It was followed in 2019 by another illustrated art book "Malerisches Erfurt" (Picturesque Erfurt). It contains 120 watercolors by Jürgen Valdeig and texts by the historian, Dr. Steffen Raßloff. In 2021, the City Museum of Erfurt showed an excerpt of his life`s work with over 100 originals on his 70th birthday.
The main emphasis of his work is the depiction and documentation of the continual interplay between history, the forces of nature and the existence of mankind. Jürgen Valdeig has been married since 1971 and is the father of three children and grandfather.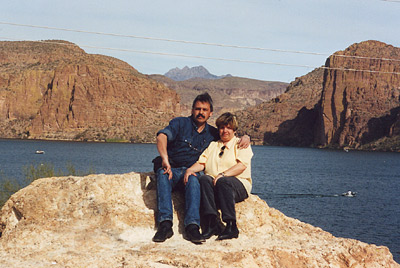 Hannelore und Jürgen Valdeig am Canyon Lake,
nahe Apache Junction / Arizona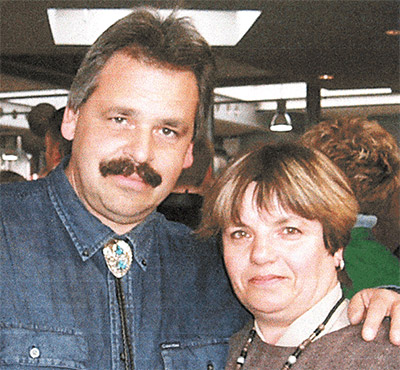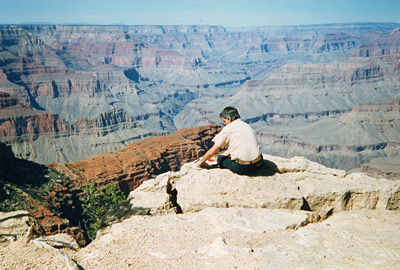 Studien am Südrand des Grand Canyon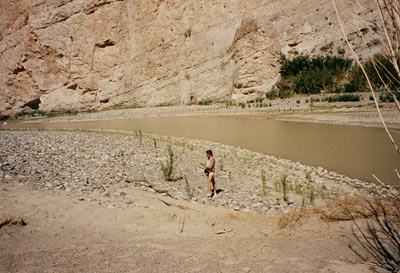 Im Boquillas Canyon des Rio Grande/ Texas- Mexiko

1. Grand Canyon-Ausstellung 1992


Unser erster Sohn Marco 1972

Sohn Marco und Freund Carlos Elmer,
der Pionier der Grand Canyon Fotografie, 1992
| | |
| --- | --- |
| Goethe- Institut in Houston/Texas 1995 | Speech in the Goethe- Institut |

Hannelore und Frau Dr. Dencker
Leiterin des Goethe Institutes Houston

Canyon de Chelly / Arizona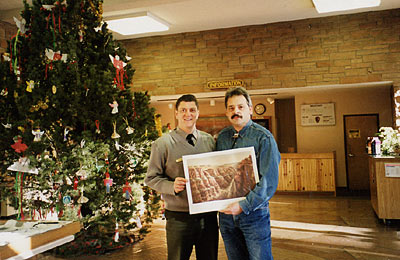 Übergabe eines Grand Canyon Gemäldes für die Grand Canyon NP Collection
an den Direktor des GC National Park Service Mr. Kenneth Block
am 3. Januar 2000 im Visitor Center.

"Confession the Blues"
Konzert der "Formation" in der Reglerkirche Erfurt 1969
J.Valdeig (voc/git) und K.D.Probst (git),verstorben 2008

... und im August 2012 im Regler- Kreuzgang

Born to move
1970

Waffenbrüder- NVA 1977

TV- Show "Wieder mal zu Hause" mit Peter Illmann in der Messehalle Erfurt, Mai 2004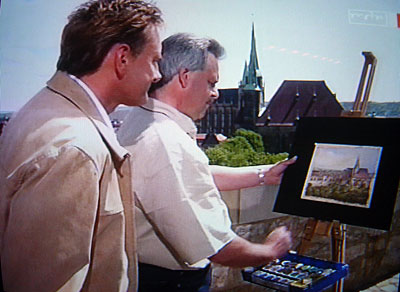 Mit Peter Illmann auf dem Erfurter Petersberg

The Bluesbrothers - P. Grätz, J. Reiter und J. Valdeig
während seiner Feier zum 50. Geburtstag
Vernissage der Jubiläumsausstellung "10 Jahre Erfurt-Kalender von Jürgen Valdeig"
im Museum Neue Mühle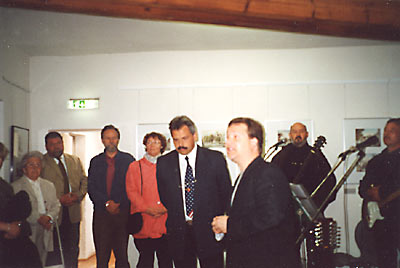 Die Laudatio von Museumsdirektor Hardy Eidam

Vertreter von Politik, Wirtschaft und Kultur zeigen reges Interesse

Museumsdirektor H. Eidam und die "Overfifties" mit J. Valdeig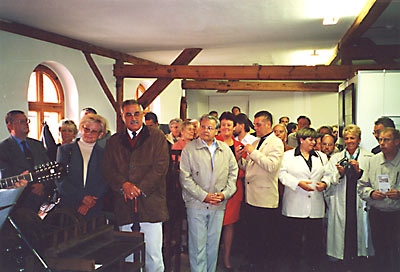 Großer Andrang
Vernissage der Exposition: "Faszination Sandstein: Erfurt- Grand Canyon"im Erfurter Rathaus, Oktober 2004.
Laudatio von Dr. Jutta Lindemann, Kulturdirektion, und Bürgermeister Dietrich Hagemann.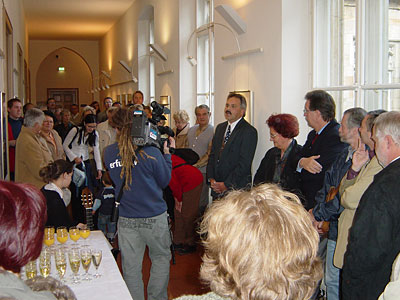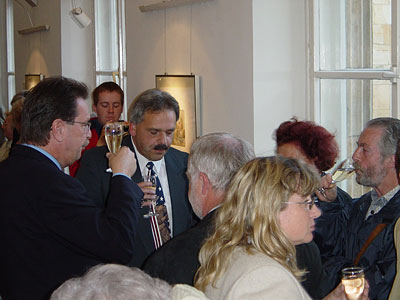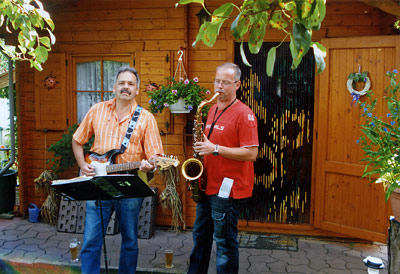 Die "Mountain Boys"
im Einsatz auf dem Brühler Herrenberg vom Rennsteiglied bis Proud Mary,
am Saxophon Andreas Hellhoff
August 2009

Wiedereröffnung der Kunsthandlung Valdeig
am 17. September 2009
mit Tochter Kathrin Valdeig-Meinung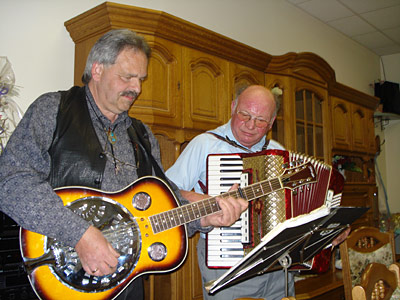 Viva Tex- Mex Music !
Am Akkordeon Mr. Sauerteig
Hopfgarten im April 2010
Eröffnung der Jubiläumsausstellung "Jürgen Valdeig- 40 Jahre Malen aus Leidenschaft" anläßlich des 60. Geburtstages
am 27.03.2011
| | |
| --- | --- |
| Oberbürgermeister Andreas Bausewein gratuliert | Der langjährige Freund und Beigeordnete Dietrich Hagemann gratuliert |
| Die Mountain Boys und Enkel eröffnen die Vernissage | Stadtmuseumsdirektor Hardy Eidam während seiner Ansprache. |
| Im Dialog mit dem Oberbürgermeister | Ausstellungsrundgang mit dem Oberbürgermeister Andreas Bausewein und dem Beigeordneten Dietrich Hagemann. |
| Präsentation der Publikation "Jürgen Valdeig, Erfurt- Schlaglichter zur Stadtgeschichte" mit Dr. Steffen Rassloff. | Eröffnung der Jubiläumsausstellung mit dem New York City Blues |
| Ausstellungsrundgang | Country Roads mit Enkeln Leonardo, Letizia und Miguel |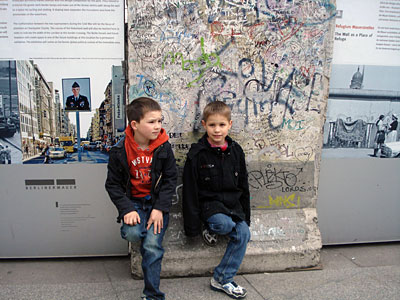 Future meets History
Unsere Enkel Leonardo und Miguel an der ehem. Berliner Mauer
am Potsdamer Platz im Mai 2010

Summertime Blues 2010
Outdoor Garden Studio

Deep in the Canyon
Bodetal im Harz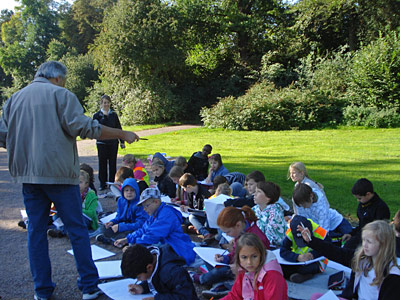 "Plein air" mit Schülern der Thuringian International School Weimar
September 2011

Fete de la Musique
Oktober 2012

Aloha- heja- he
Oktober 2013

29.05.2013
Andreas Bausewein, Dietrich Hagemann, Jürgen Valdeig and Steffen Raßloff
photo: Maik Ehrlich