The Grand Canyon
Temple of the World

I am greatly indebted to my friend, Carlos Elmer, to whom I have much to thank for my work these days as an artist in Arizona. During the 1940s and 50s, he explored remote Indian reservations and uncharted canyons in the Grand Canyon National Park together with Senator Barry Goldwater, US presidential candidate in 1964. This has now been documented in many publications throughout the world.

Quote during a conversation with John Fogerty (CCR):
"My country is the Grand Canyon, Niagara Falls, Montana,
Elvis and Chicago Blues".
Erfurt, June 4, 2008

Your Artwork of Arizona- Dear Mr. Valdeig,
Your connection to Arizona is an interesting history, and we wish you continued success.
You are quite an ambassador for our state, and we thank you for that.
Sincerely, Robert Stieve
Editor, Arizona Highways magazine
Phoenix, AZ November 19, 2010

"I know that there is a little bit of the Southwest in Germany !"
Helen Ranney, Director PR Grand Canyon Association
Flagstaff, AZ April 13, 2011

Hello Jürgen,
....very interesting ! Thank you very much and has given me pleasure.
Wish you and your all the best.
Tony Sheridan, July 19, 2011
The "Teacher" of the Beatles in Hamburg 1961
Artprints
Signed and Numbered Editions
Grand Canyon- Toroweap Point
50 x 40 cm 20 x 16 inches
EUR 31,-
Thunderstorm
New Year's morning 2000

Kanab Canyon, North Rim
32 x 24 cm 12,8 x 9,6 inches
EUR 30,-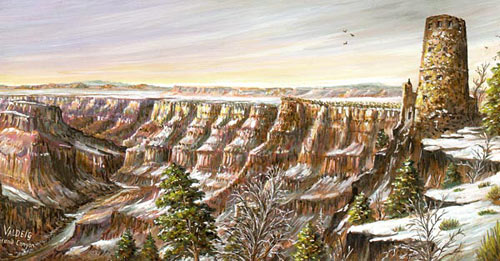 Desert View Watch Tower
29 x 15 cm 11,6 x 6 inches
EUR 28,-

Santa Fe RR, near Peach Springs
17 x 13 cm 6,8 x 5,2 inches
EUR 27,-

Grand Canyon View from Lipan Point
26 x 20 cm 10,1 x 7,8 inches
EUR 30,-

Homewards, Navajo Country
12 x 8,5 cm 4,8 x 3,4 inches
EUR 15,-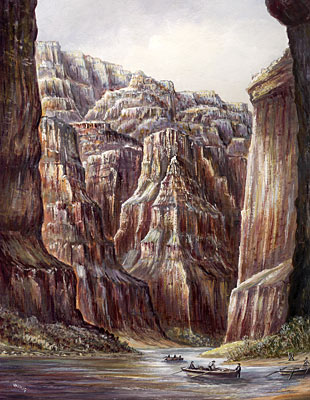 The J.W. Powell - Expedition under Toroweap,
near Lava Falls, lower Grand Canyon
August 25, 1869
25 x 20 cm 10 x 8 inches
EUR 25,-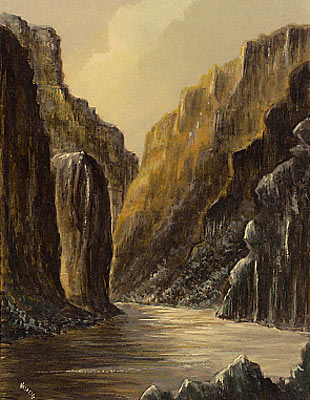 Grand Canyon - near influence of the Diamond Creek
June 1993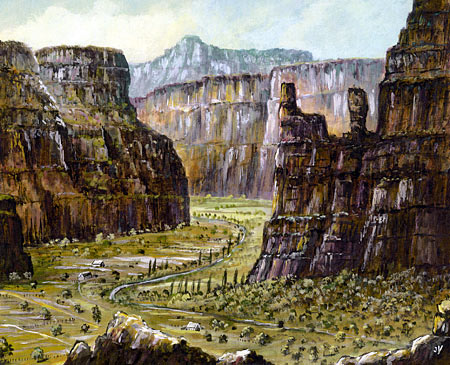 Indian Country
Red Walls of Havasupai Canyon

Toroweap - Sacred Red
Early Winter in 1992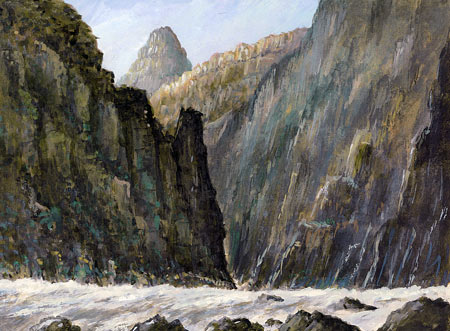 Born to be wild
Hermit Rapids' turbulence
Granite Inner Gorge

"This Land is your Land"
Mohave County - big and empty
The fort at historic Pipe Spring National Monument
North of Toroweap

The Canyon bottom
Two billion years of rocklayers.
Photo by J. Valdeig

The famous book by Carlos Elmer
with dedication

Grand Canyon Geologic Column
showing rock layers.
Stasi - arbitrariness